Elements offers the many elements needed to complete a room or the whole house; custom cabinetry, quality wood furniture, premium tile, beautiful lighting, window blinds, wood flooring, carpeting, sinks, faucets, shower bars, toilets, showers, bath tubs, mantels, shelving, wall coverings, knobs, furniture finishing services & more!
SUZIE SHORE COX
"All clients that are planning on remodeling their home should see an expert for a grand plan before any demolitions or temporary improvements. A plan should include the "Priority #1″ to the "do later" adjacent spaces, so that money will not be wasted on needless materials".
---
Suzie Shore Cox has a previous 20 year career in Advertising and Marketing. She has always had a good eye and passion for Color, Interior and Furniture Design. Her dream was to have a career in Design. She returned to College and earned Associate in Arts degrees in Business, Marketing and Interior Design. Suzie and her husband Grover opened their first furniture business in 2001; Beach House Unfinished Furniture and Design with 2 locations in Grover Beach and San Luis Obispo. They enjoyed the success of business and the 3,000 customers that they served until 2008 when the recession hit and sales stopped. They closed the stores and Suzie focused on her Interior design business, Space Solutions by Suzie Shore. In 2011 Suzie won a Furniture Design contest which launched her "Designer Furniture Line". In 2012 Grover and Suzie opened a showroom featuring Suzie Shore Interior Design, Space Solutions Furniture and Beach House Wood Furniture and Cabinetry in Arroyo Grande. Customers returned wanting help with remodeling. Now Suzie designs and manages the production of furniture, kitchens, bathrooms, media wall units, wall beds, barn door and more.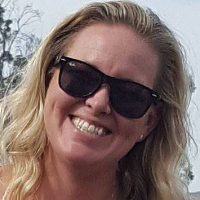 SHANON HINTZ – Design Assistant
Shanon has an eye for good design as well as an education. Her calm demeanor makes her a pleasure to work with. She can create and stay focused in a busy design/build enviroment, not easy to do for most.
---
Shanon is our expert on custom window coverings that we offer at Elements. Shanon attended Brooks Institute of Design in Long Beach, California. Her focus was on set design for the movie and TV studios. She is a certified Faux and furniture finisher from FauxMasters in San Diego. Shanon has been painting, staining and faux finishing custom furniture for Elements and Beach House for the past 17 years. Customers are always extremely happy with her work! Shanon has two beautiful children, a daughter and a son. All are creatively talented! Shanon is also Suzie's daughter, and her favorite human.